2020–08–17, Monday
Lectures started this week – first lecture today. This fall I am teaching INF226, Software Security, again.
This year is different however – or is it? I am lecturing in an auditorium as I would, but the auditorium – with its 250 seats – cannot fit all my students!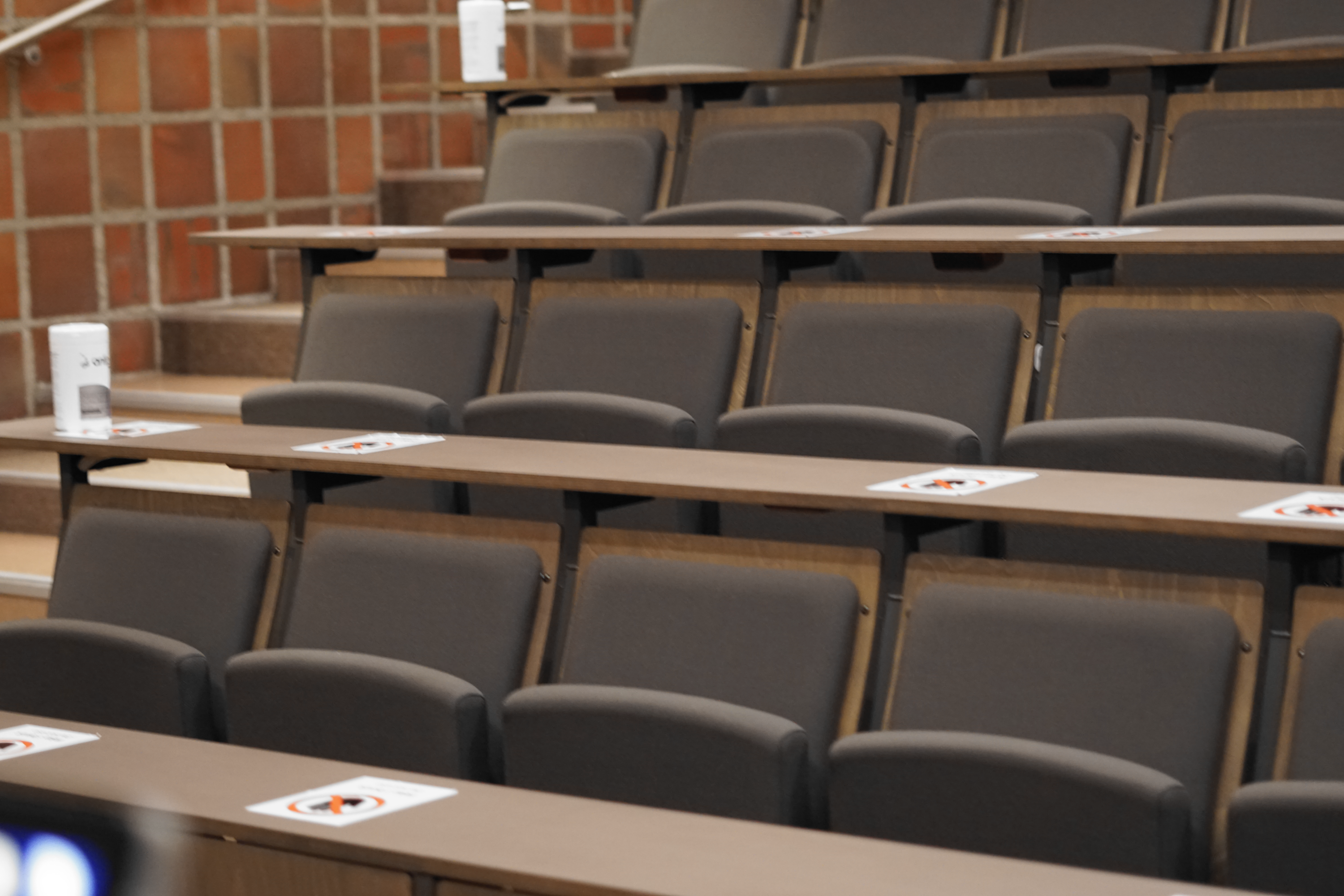 Since my students are not all physically present, we stream to those following from at home. The university has its IT-department-sanctioned system called "videonotat" where you press a button online before your lecture and it records the auditorium and the HDMI signal into the projector. In addition I am experimenting with using OBS and streaming the result though Microsoft Stream.